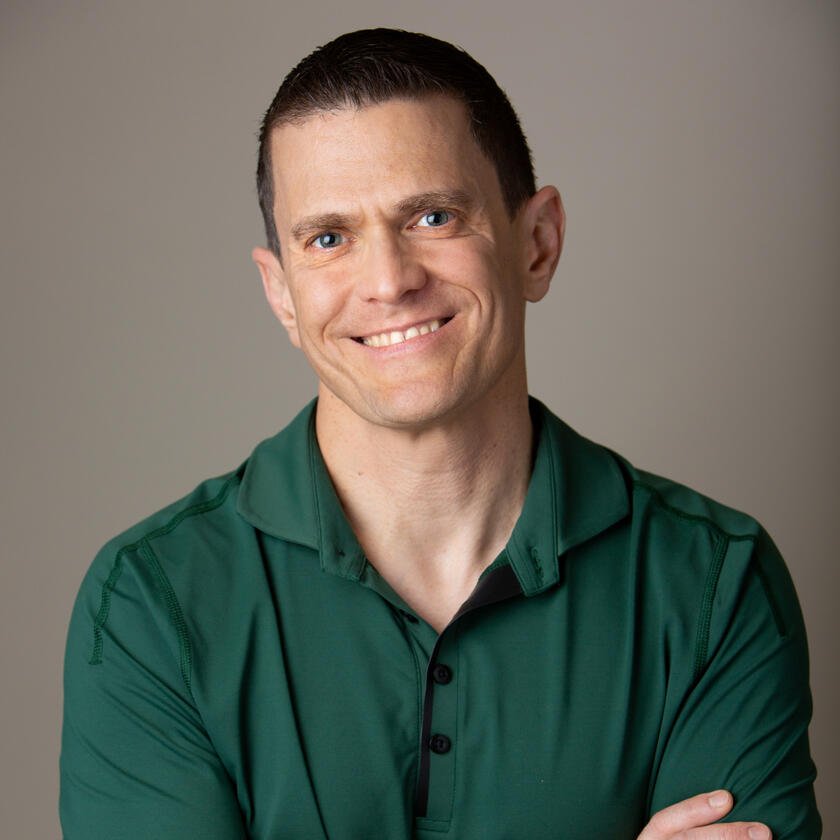 Gary Westbrock, PA
Dermatology
(805) 541-4018
715 Tank Farm Rd, Suite A
San Luis Obispo, CA 93401
Regular Hours
| Day | AM | PM |
| --- | --- | --- |
| Mon | 8:30 - 12 | 1:00 - 4:30 |
| Tue | 9 - 12 | 1 - 5 |
| Wed | 9 - 12 | - |
| Thur | 9 - 12 | 1 - 5 |
| Fri | 8:30 - 12 | 1:00 - 4:30 |
Personalized care for your skin.
Gary has been practicing dermatology in San Luis Obispo since 2003 and is dedicated to providing quality, personalized care for patients.
He sees patients in the office of Dermatologist and Mohs Surgeon Karen Allen, MD.He enjoys treating patients of all ages who have a wide variety of skin issues such as acne, eczema, and psoriasis, to name just a few. He has extensive experience performing surgical procedures ranging from the removal of harmless moles and cysts to the excision of skin cancers.
---
---
Common Questions
New Patients - We are not accepting new patients at this time.Insurance - we are in-network with Blue Cross, Blue Shield, and Medicare. For patients with out-of-network insurance, we attempt to facilitate reimbursement by your insurance company.Directions - enter through the Tank Farm Road driveway - we are the 2nd building on the right: see Google Maps.Refills - If you need refills on a prescription written within the last year, please call your pharmacy and request a refill through them. (More refill info below)Appointments - call (805) 541-4018 or email (see link below)
---
Office Updates
9/13/2023
Over the course of the next month we will be transitioning our computer systems to an integrated system, instead of the 2 different systems that we are currently using - i.e. one for electronic health records and one for scheduling and billing.Please be patient with us during this time, as it requires considerable training and therefore we may not be able to return your calls and texts as quickly as we normally do.
For example, we will be in training all morning on Thursday Sept. 14th, but will endeavor to respond to all messages left in the morning by the end of the day.
We are hopeful that our new system will benefit both us and our patients, as it will facilitate improved communication, access to health records, and scheduling.
9/11/2023
Masks are currently welcome recommended but not required for patients in our office. We may require masks in the future if COVID levels continue to rise.
For perspective, the number of emergency department visits in the United States is currently about the same as in January 2023.
Our staff will continue to wear masks in order to protect our patients.
4/5/2023
Effective this past Monday, the state of California no longer requires masks in healthcare settings, but we will continue to require them in our office for both staff and patients.We are responsible for the health and wellbeing of all of our patients. Especially those at a higher risk for worse outcomes from COVID, like the elderly and those will low immunity, such as the patients undergoing treatment for cancer in the clinic with which we share our building.Some experts have suggested that we can discontinue wearing masks when the rate of average daily deaths from COVID reaches that of 0.5 per 1 million Americans, or 165 deaths per day at a national level. The current 7 day average is 253 deaths per day - for comparison, one year ago that number was 529. Certainly an improvement, but we still have a ways to go before we will discontinue mask use in the office.
If you choose to continue to wear a mask, below you will find a list of some potential candidates. In high risk (i.e. close contact) situations a more substantial mask (e.g. N95/KN95) is far superior, but in lower risk situations a surgical (i.e. not tight fitting) mask may suffice. At the very least I suggest you upgrade from a cloth mask to a surgical mask — they are more effective and easier to breath in. Allegedly Amazon is vetting their mask suppliers ensure quality products, but caveat emptor (buyer beware).I currently do not have a recommendation for a surgical mask — I have been unable to source the ones that I like and cannot find a replacement that meets my standards for recommendation. I will update here when I can find one that I like.N95 masks are now available to the general public - a few that I have tried:
3M Vflex 1804+ : what I wear at the office(more comfortable than BYD N95)
BYD N95 - What I used to wear in the office (not the most comfortable but very effective)
BYD KN95 - similar to N95 but white (more comfortable than the N95 and probably "good enough")
Nancy likes these 3M masks from Home Depot - they have a soft band at the top to cushion the nose
KN95 (similar to an N95 but not approved by NIOSH) - not as heavy duty as the BYD above but definitely an upgrade from any other type of mask.
---
Changes to our office
We are currently seeing patients on Mondays and Fridays, but things have changed as we try to minimize our patient's potential exposure to the coronavirus:We are no longer using our waiting room. When you arrive at our office please text or call Nancy at (805)541-4018 and wait in your car or outside the building(there is a bench outside the door). Once an exam room is clean and ready for you and there are no other patients in the hallway, Nancy will text/call you to when we are ready for you.All patients will also be required to wear a mask while being seen in our office, and all of our staff will do the same (we now wear N95 every day, all day). If you do not have a mask, then one will be provided for you.
---
Telemedicine
We offer two types of telemedicine visits:
A. Review of a photo of a solitary spot – for example, a worrisome mole
B. Live video visits with Gary for more involved/complicated problemsSteps to enable a telemedicine visit:
1. Contact Nancy for a link to our telemedicine service and to arrange a time for a video visit, as needed. She will also confirm your current contact information and insurance coverage.2. Download the PocketPatient app for your phone or tablet of choice. Once you have opened the app, go to the More: Options: Camera Settings – select "high resolution" for both the front and back cameras.3. Initiate a visit by requesting a "Virtual Check-In" using the app.4. Tips for taking photos:
a. bright light is essential, especially sunlight
b. do not place the lens closer to the skin than about 4 inches(about the width of a toilet paper roll)
c. zoom in slightly to help even out the lighting
d. take photos from several angles.5. If review of a photo is all that is requested, then the visit will be conducted via messaging within the app.6. If a video visit is required, then at the time of your scheduled appointment you will receive a text message or notification through the app, which will provide a link to the video visit.Patients wishing to have Gary review photos are encouraged to send them through our Telehealth system. Insurance will be billed for all visits, but if you are prefer to send in photos via email instead of the PocketPatient app or our patient portal, then you will be charged a $15 convenience fee that will not be billed to insurance, in addition to the charge for the actual visit.Problems appropriate for telemedicine
• acne or rosacea (especially for refills if you are fairly stable with your current regimen)
• psoriasis, eczema, poison oak
• specific spots of concern, e.g. is it a skin cancer?
• new rashes, with the understanding that we might need an in-person appointment if photos/video prove to be insufficient
---
About Gary - Gary graduated from the Physician Assistant (PA) program at Samuel Merritt College in Oakland, California in 2001 with a Master's Degree in PA Studies (MPA). This rigorous program lasted over 2 years, which included over a year of classroom instruction followed by a year of hands-on clinical training in the core medical fields of primary care, internal medicine, pediatrics, surgery, emergency medicine, obstetrics and gynecology, and geriatrics.After graduating, Gary pursued his interest in dermatology by training and working in San Francisco with Dr. Marcus Conant (1996 Practitioner of the Year for the American Academy of Dermatology). Gary is constantly expanding his knowledge of dermatology by participating in lectures, seminars, and attending educational conferences. He also acts as a clinical mentor for PA students.Prior to his PA education, he received an undergraduate degree in Biological Sciences from California Polytechnic State University, San Luis Obispo, and worked for 4 years in pharmaceutical research, developing drugs for urinary tract diseases. He was also trained as an emergency medical technician.To remain nationally certified by the National Commission on Certification of PAs (NCCPA), Gary must complete 100 hours of Continuing Medical Education (CME) every 2 years, and pass a national recertification examination every 6 years.He was nominated for the Most Outstanding Student Award at Samuel Merritt College, and received Special Recognition in Surgery from the NCCPA in 2001.Gary has also served as an Adjunct Assistant Professor for the PA Program at Samuel Merritt College in Oakland. He is active in the Society for Dermatology PAs, and has served on the board of directors. He is also a member of the American Academy of PAs, California Academy of PAs, and Central Coast Dermatological Society.
What is a PA? - PAs are medical providers formally trained in primary care medicine, graduating from one of over 78 accredited medical-model training programs in the United States. While approximately 1/3 of the estimated 75,000 PAs nationwide remain in primary care, the rest can be found in every medical and surgical specialty.PAs have been practicing with dermatologists for over 30 years, providing a wide variety of services. These include diagnosis, prescribing medications, ordering and interpreting lab tests, wound suturing, and medical or surgical treatment of a wide variety of clinical diseases.As with ALL PAs, dermatology PAs are legally and ethically bound to practice only in collaboration with their employing physician(s).
Our Office - Because we are a small office, we may not always be able to answer your inquiry immediately. We appreciate your patience, as that usually means that we are currently helping another patient, but we will get back you you as soon as we can.
New Patients - We are not accepting new patients at this time.
Refills - If you need refills on a medication prescribed within the last year, please call your pharmacy and request a refill through them. If you have zero refills left then the pharmacy will request further refills from us. If the prescription is older than 1 year then please call our office, because you will need to make an appointment to be seen. Please allow 2 business days for us to process your refill request. Some medications such as antibiotics and topical steroids must be monitored closely, so if we have not seen you recently, you may need to make an appointment with us to get additional refills.
Directions - enter through the Tank Farm Road driveway - we are the 2nd building on the right. We have a new entrance as of August 2018: see below or Google Maps. Our door is tucked under the overhang between the 2 buildings - closer to the parking lot than before. If you are looking at the locater map (aka you are here) near the Tank Farm driveway, we are immediately to your left.
If you follow your car's GPS then expect to get lost. Seriously. We hear this all the time from our patients.